Employment Post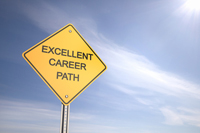 Welcome to the
NCSA Employment Post
Members can now log in to post a position.
First time employer posting:
Create an account to post a new employment opportunity.
Returning employer posting:
Log in here to post a new employment opportunity.
Need technical assistance?  Contact:
Michelle at 800-793-6272
michelle@ncsa.org
North Platte Public Schools
North Platte Public Schools is seeking candidates for the position of Assistant Principal at North Platte High School. North Platte High School serves approximately 1,2000 students in a district of 4,100 students.
We are seeking a dynamic, student-focused instructional leader. The role of the assistant principal will extend to all activities of North Platte High School. The successful candidate must demonstrate educational leadership, interpersonal skills, management capacity, and analytical skills.
Must qualify for, or hold, a Nebraska Administrative certificate with 7-12 Principal endorsement.
Demonstrated successful administrative/ leadership experience preferred
Position to begin July 2017.
Review of applicants will continue until positions are filled.
Dr. Tami Eshleman, Associate Superintendent
POB 1557, North Platte, NE 69101
(308)535-7100
Equal Opportunity Employer
To Apply:
Complete this on-line application by filling out all sections.
Include at least three references with email addresses. Please note: References will be sent automatically to references.
Upload a copy of your certificate, transcripts, resume, and/ or credential file.
If hired, you will be required to provide your official transcripts and teaching certificate to the Human Resources office.
Certification Areas:
Consideration for positions is determined by the information you list in the Certification and Preferences sections of the application. If your certification is pending, please include the certification you will have.
Deadline for Applications: