NASBO State Convention
Wednesday, April 11, 2018 (All day)
to
Friday, April 13, 2018 (All day)
NASBO State Convention
April 12-13, 2018
Cornhusker Marriott - Lincoln, NE
Click HERE to register!
NASBO Golf outing will be held April 11 for those conference attendees interested in participating.
Thursday, April 12
8:00 a.m.      Registration and Continental Breakfast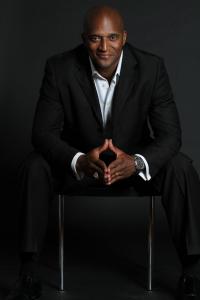 9:00 a.m.      Welcome
                     Brad Dahl, NASBO President
                     Legislative Update
                     Dr. Michael Dulaney and Kyle McGowan, NCSA
10:15 a.m.    Concurrent Session I
11:15 a.m.    Concurrent Session II
12:00 p.m.    Lunch and Presentation of Award
1:00 p.m.      Attitude of a Champion School Business Official
                     Aaron Davis
School business officials are often faced with many challenges from budgets, new regulations, legislation, administrative duties, building needs etc. Like any career, some stresses and challenges are part of the territory. These are big issues, but so is the number of school business officials that simply burn out as a result of giving their best at school and leaving only leftovers for their home and personal lives. This presentation will rejuvenate, refuel, and remind attendees of the importance of being GREAT at school and saving their BEST for HOME!
2:15 p.m.      Concurrent Session III
3:15 p.m.      Concurrent Session IV
4:00 p.m.      NASBO Business Meeting
5:00 p.m.      NASBO Social

Friday, April 13
8:00 a.m.      Continental Breakfast
8:30 a.m.      General Session - Perry Law Firm
10:30 a.m.    Roundtable Discussion
12:00 p.m.    Conference Adjourn
Concurrent Session Topics
New Bookkeepers
Evaluating Your School's Safety Plan?
Special Ed Finance
State Auditor's Office Update
The Value Of The EHA and Health Benefit Update
ESSA Coding and Other Current School Finance Issues
NPERS
FMLA
FLSA
Hot Topics
Workplace Harassment
Employee Separation Issues for Business Managers
Public Records Request
Guest Rooms
Cornhusker Marriott - Lincoln
402-474-7474
Rate: $105 + tax
Mention: NASBO State Convention
****Book your room by March 21, 2018****
Awards
Are you interested in applying for or nominating someone for the NASBO Outstanding Business Official of the Year award? CLICK HERE to download the application. All applications are due by March 15, 2018. 
Exhibitors and Sponsors 
NASBO 2018 is fast approaching and exhibit-only options are sold out but there are still one sponsorship available.
CLICK HERE for information regarding this sponsorship opportunity.  All exhibitors and sponsors are handled on a first come first served basis.
Any cancellation request must be received no later than 
Friday, April 6, 2018.
*A 48 hour (2 business day) cancellation policy is in place for all events. To avoid being charged the full registration fee, please submit any requests to cancel your registration before the cancellation deadline. Please contact NCSA, 402-476-8055, with all cancellation requests and inquiries. Please note: your registration fee will be refunded or waived ONLY if an event is cancelled due to inclement weather. Otherwise, the 48 hour (2 business day) cancellation policy remains in effect for all events.