Employment Post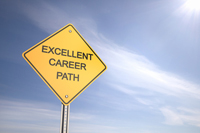 Welcome to the
NCSA Employment Post
Members can now log in to post a position.
First time employer posting:
Create an account to post a new employment opportunity.
Returning employer posting:
Log in here to post a new employment opportunity.
Need technical assistance?  Contact:
Michelle at 800-793-6272
michelle@ncsa.org
Riverside Public Schools (consolidated district of Cedar Rapids and Spalding Public) is currently accepting applications for a PK-12 Superintendent. Duties will begin July 1, 2018.  The candidate must possess or be eligible for certification as a school superintendent.  Although we are seeking a full-time candidate, part-time employment may be considered for a highly-qualified (experienced) administrator.
The Riverside district encompasses 273 square miles and includes the communities of Spalding, Primrose, Cedar Rapids, and Belgrade with educational facilities in Spalding and Cedar Rapids.  Riverside Middle School (6-8) is located in Spalding, NE and Riverside High School (9-12) is located at Cedar Rapids.  PK-5 students attend at both sites.  Current PK-12 enrollment is 236 students.  Riverside Board of Education is comprised of 9 veteran board members with representation from the original Cedar Rapids and Spalding districts.  District valuation is $824,071,095 with a current $ .459 levy.
The district has a 1:1 Mac laptop initiative for 6-12 students and provides a progressive, 21st Century educational environment where staff works collaboratively to maximize student learning.  Riverside was one of only five Nebraska districts who received an Excellent Rating on the AQuESTT accountability system for the initial year.   
Please send a letter of application complete with resume, teaching certificate, references, and letters of recommendation to Board President Brian Swerczek, PO Box 44, Cedar Rapids, NE  68627. Position open until filled with applications accepted until a qualified candidate is hired.  This position is subject to a veterans preference. EOE.
Deadline for Applications:
Sunday, December 31, 2017
Omaha Public Schools, located in Omaha, Nebraska, is seeking an individual with visionary leadership and strong administrative skills to lead a district of over 50,000 students. The base salary will be in the range of $300,000.00 plus an excellent comprehensive benefits package. The final salary for the successful candidate will be negotiated and determined based upon proven experience, qualifications and meeting Board criteria.
Interested candidates may apply online at www.rayassoc.com
Ray and Associates, Inc.
Ph: 319/393-3115
E-mail: glr@rayassoc.com
Application Deadline:
January 5, 2018
Please do not contact the Board or District directly.
Deadline for Applications:
Pages